5 tags
9 tags
5 tags
6 tags
4 tags
3 tags
3 tags
2 tags
2 tags
What I Am (For those curious fucks)
Hi, my actual name is Caridad. My life is pretty much interesting and in fact, some people think I party outside much often. I have to admit that I have acquired a lot of talents which made others think that I go out pretty much often. Perhaps I have obtained them by staying at home almost everyday. I am a home person and I guess the actual trigger of it is being parent restricted. (yes...
9 tags
Here we go again...
I've achieved in having my very own budget for mobile 3G internet and what waste am I doing right now with it? The sole purpose of me creating this blog is to be frequently active especially with my phone. Now I am in here, writing this, trying to reflect what had gone wrong with me again. Surely, I don't know. The blogging mood just came to me right now. Images or no images, I felt...
1 tag
7 tags
Watch
I do not own this video and/or performance. If I am a boy, I'll wear pretty dresses like they do. And yeah, I love Eisley, do you ? ♥
4 tags
"I swear, I had fun during the Angel's Walk for Autism Awareness Week. ♥"
– Love, Charrie, a Special Education major student.
8 tags
7 tags
"It doesn't mean that you have a studio picture wearing tucked shirts with..."
– Love, Charrie the Loser (But still has things better than what you have)
8 tags
9 tags
5 tags
5 tags
4 tags
Ok dude, I admit it.
Okaaaaay, things have gone better than the bad ones I've expected. I thought that I could never blog normally like what other bloggers do. (use the computer) I can't believe I've been able to snuck out my DSLR camera to take pictures and even acquired my dad's android tablet. I also can't believe that I posted more with a laptop than my little dandy orange phone. It...
5 tags
5 tags
9 tags
Meant for 01.14.2012
I should have posted this during the exact date but I was too tired so I am sorry. Apparently, I have saturday classes and it is all because of that math professor who have topnotched a board exam but failed to teach us correctly with her no-corrections-added powerpoint slides. Nevermind that, I already forgave her even if she failed 10% of our class. I'll write this blog post as if this...
5 tags
Before I post the long stuff I missed.
I really don't give a fuck whatever I would say about my school. I'm paying to learn objectively and graduate but the system is really fucked up but what could I do? I'm changing every fallacy sequin-by-sequin. I've experienced too much about the school myself, I would say.  As a freelancing student at UST who goes to school with two jeepney rides and ask the driver to...
ladyheartspeak-deactivated20121 asked: i dont really send hate messages but you got some guts to say something like that to UST. (i saw your message). Totoo namang wala sa school na pinag-aaralan yan nasa students pa rin talaga. clean up your words.
8 tags
Great Day, Perhaps
After that "BAD DAY" I have encountered, I guess that my Friday the 13th sounds perfectly fine. Others may find it bad or lucky, but mine is just simply "perfectly fine". I guess one of the ingredients of perfectly fine is me finally finding out the menace of my misery and it is a girl. (Holy crap, I smell a skanky bitch here) Just so you know everyone, I was given a chance...
1 tag
B-R-E-Ek-Ek-ER
I hate this day. It adds to my collection of "bad day". I got kicked out from a group in Filipino subject and it really is injustice. Just because I only have 2 ideas written on the group outline about "Social Development for Children with Autism".  The whole scoop is this… It started with a 1,750 words research-essay about OUR group's topic, "Social...
5 tags
Sober moment, yes?
(To-be) Song Name : Because I Never Stopped Lyrics written by : Cherrie Coxcomb (Me) *note: Since my heart partially crushed due to that Filipino subject after my hardwork trying to keep up with my schedule and backlags due to my Canada trip, I'm going to compose my 2nd song. I'll put the tunes next time. Proposed Lyrics: Hear me, Hear me. Tell me what do my eyes hear. ...
What I did during 4th year high school
Oh MS Paint, You've done it again! :D
No Classes Breakfast
Since there would be a lot of religious fanatics near school, we have no classes. Today is the feast day of "Nazareno". Well the Black Nazarene (a.k.a. Nazareno) is a sculpture of Jesus carrying his cross on his way to Calvary. The unique features of the Nazareno is that Jesus has a dark skin. (So much like meeee) History have claimed that when the sculpture was being shipped to the...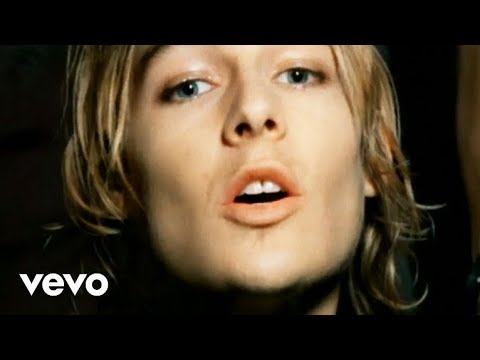 I feel my temperature, no need for doctors, I know...
I have no ultimate idea right now.
Hi, My name is Charrie Cherrie and this is me: Don't mind the fucking bra-cleavage flash.. Charrie Cherrie is a Filipino. Charrie Cherrie loves to eat GOOD FOOD (and she means it!): Fuck yeah, lamb! Charrie Cherrie is fat. Charrie Cherrie loves makeup: Since I'm a fat prick, a matte foundation prevents my face from being shiny all day. It's a great brand though and...
tumblrbot asked: WHAT IS YOUR FAVORITE INANIMATE OBJECT?